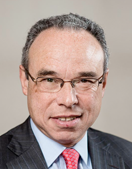 Douglas Blausten
Consultant, Carter Jonas
Douglas Blausten has over 40 years of experience in the commercial real estate sector as an independent adviser to major corporate clients and as an Executive and Non-Executive Director of publicly quoted real estate companies and public bodies. He has extensive experience of public speaking as a keynote speaker and panellist and has chaired many conferences and lectures.
He strongly believes that operational property assets of companies and businesses can be a major catalyst for change in workplace practices and the provider of added value for shareholders/stakeholders. The projects he has led and worked on over his professional career illustrate these outcomes.
As an innovator and strategist he has a strong track record, having for many years advised companies in the transport, power and energy, pharmaceuticals and environmental services sectors and across the manufacturing and distribution sectors.
For twelve years he was a General Commissioner of Taxes and for two and a half years was Vice Chairman of the £ 3.5 billion NHS Property Services Company and Chairman of its Assets and Investment Committee. He has been a Trustee and Director of the Mental Health Foundation until 2017 and also founded the policy discussion and thought leadership forum, The Cambridge Whitehall Group and subsequently chaired this for three years until September 2017. He is a member of the Cambridge Land Economy Advisory Board and in 2017 was appointed an Hon. Vice-President of the Cambridge University Land Society. He served as a Centre fellow of the Cambridge Centre for Climate Change Mitigation Research for six years. He is a director of and consultant to several property investment companies and to industrial and education businesses in the UK and Germany.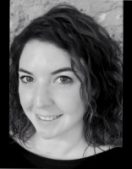 Isabelle Brennan
Senior Director, Global Investor Solutions, CBRE
Isabelle Brennan joined CBRE Global Investors in 2021, having previously worked at M&G Investments, where she was responsible for capital raising and investor relations for the real estate finance platform globally. In her current role as Senior Director, Global Investor Solutions, she focuses on driving capital raising efforts for both UK/EMEA and US real estate credit strategies on a global basis. Additionally she is responsible for marketing CBREGI's entire suite of real estate and infrastructure solutions to specific investors in the UK and Ireland, with a focus on the insurance channel.
Previously Isabelle has worked in the Client Capital Group at LaSalle, where she had responsibilities across capital raising, investor relations and product development, as well as in the Indirect and Fund of Funds teams at Henderson Global Investors and Prupim, where she invested into global real estate funds. Having lived and worked across four continents, Isabelle holds an MSc in Real Estate from Cass Business School, London, and a BA from Monash University, Melbourne as well as UK qualifications in Psychology and Law.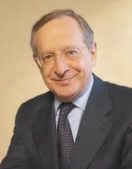 Léon Bressler
Chairman, Aermont
Léon Bressler is Chairman of Aermont.
Prior to Aermont's inception in 2007, Léon served as Chairman / Chief Executive Officer of Unibail (now Unibail-Rodamco), a publicly-listed European property investment company, for 14 years. Léon began his career at Chase Manhattan Bank successively in Paris, New York, Stuttgart, Frankfurt and London. In 1978, he joined the Midland Bank Group to participate in the establishment of Midland Bank in France. He was Chairman of the Executive Board of Midland Bank SA from 1984 to 1989. In 1989, Léon joined the Lanvin Group where he was Chairman and Chief Executive of Jeanne Lanvin and Lanvin Parfums. In 1991, Léon joined Worms & Cie where he remained a Managing Partner until 1996.
Léon graduated from the Institut d'Etudes Politiques de Paris and from the University of Paris with a degree in Law.
Simon Clark
Simon is a Cambridge graduate (Trinity Hall, Law) who is now retired, after after a legal career with Linklaters of some 38 years.  During this time he spent four years as Global Head of the Real Estate practice and a total of seven years on the Firm's main Board.  For all bar one of the years from 2006 until 2013 he was recognised in the annual International Bar Association/Euromoney survey as one of the dozen or so "most highly respected real estate lawyers in the world". Previously he has been a member of the British Property Federation Policy Committee, a Senior Member of the Anglo-American Real Property Institute and he was a trustee of the Investment Property Forum Education Trust for some 14 years or so.  He is a Trustee of the Urban Land Institute and has chaired both ULI UK and its " Urban Plan" project for state schools. He is currently a trustee of the Cambridge Land Economy Advisory Board and of the conservation and education charity Fish in Need.  Simon is married, with two sons and an American daughter-in-law. His hobbies include fishing, wine, theatre, music and sport.

Kelly Cleveland
Head of Investment, British Land
Kelly is Head of Investment at British Land and responsible for acquisitions, dispositions and new joint ventures across all sectors at British Land.  Prior to Investment Kelly was in the strategy and corporate finance teams. Kelly joined British Land in 2011 from corporate finance at Grosvenor Estates. She started her career at PriceWaterhouseCoopers where she qualified as an accountant in 2000.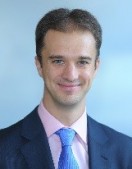 Giles Dobson
Partner, Bidwells
Giles has more than 20 years property experience. He specialises in the strategic management and development of private and institutionally owned, land based property portfolios and is head of the Cambridge Rural team of Bidwells.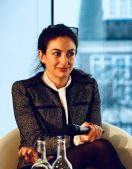 Hala El Akl
Senior Director ESG and Operations, Oxford Properties
Hala is Senior Director, ESG and Operations at Oxford Properties.
Previously, she was Director at PLP Architecture and Founding Director of PLP Labs. With ten years' experience covering the full spectrum of typologies as an architect and urbanist at PLP, she helped to drive the studio's deep-rooted passion for innovation, and directed teams on commercial, life-science, residential, retail and master planning projects across the UK, Europe, the Middle East and Asia. At  PLP Labs, she led teams exploring new ideas for future cities.
Hala also gives direction to the industry as Chair of the Young Leader's Group for ULI Europe and the Chair of the Urban Art Forum for ULI UK.
She received her MSc in Urban Policy from LSE, a Masters in Territorial and Urban Strategies from the Institut d'Etudes Politiques de Paris (Sciences-Po), and a Bachelor of Architecture (distinction) and Social Sciences from the American University of Beirut, Lebanon.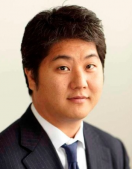 Makoto Fukui, CFA
Head of Central London and Strategic Partnerships, Schroder Real Estate Investment Management Limited
Makoto is Head of Central London and Strategic Partnerships, and manages Schroders' Central London real estate investments, overseeing the sourcing and execution of transactions and delivering performance from development and asset management of the portfolio across our fund, separate account and JV mandates.
He is also responsible for developing and managing Strategic Partnerships with global institutional investors, creating bespoke investment strategies and implementing them as real estate and platform investments in the UK, as well as syndicating large-scale and special-situation investments across major European markets.
Makoto joined Schroders in January 2016 as Director of Strategic Partnerships.
Prior to this he worked for Japanese real estate developer Mitsui Fudosan for 19 years from 1996, where he was involved in real estate investment and development in Japan, US and Asia, and since 2006 based in London leading its investment activities in Europe.
Makoto has a BA in Economics from Keio University in Japan and is a CFA Charterholder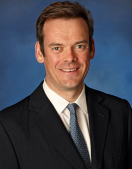 Jim Garman
Managing Director and Global Co-Head of Real Estate, Goldman Sachs
Jim Garman is Managing Director and Global Co-Head of Real Estate in the Merchant Banking Division of Goldman Sachs. He joined the firm in 1992 and became a Partner in 2006. He is a member of the firm's Global Real Estate Investment Committee. Goldman Sachs is a full service global investment bank. Through its Merchant Banking Division the firm is a leading global investor and manager in private equity, real estate and infrastructure.

Mark Granger FRICS
Consultant, Carter Jonas
Mark Granger FRICS
Mark Granger joined Carter Jonas in 1981 and became a Partner in 1989. From 1997 until 2023, he served as the Chief Executive, responsible for the day-to-day management and growth of Carter Jonas. He continues as a Consultant of the business. Based in London and Yorkshire. Mark undertakes the management of significant agricultural estates in Yorkshire and Kent, for private clients and charitable trusts. Mark is on the Board of several Trusts, both those of rural estates and also of other organisations including a number of charities.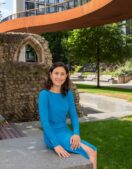 Martha Grekos
Martha is an expert in all aspects of planning law, working on some of the most complex redevelopment, regeneration and infrastructure schemes that shape our City and our Country. She specialises in promoting redevelopment projects that are politically sensitive and involve large and complex environmental impact assessments, compulsory purchase orders, highway orders, planning agreements and appeal court proceedings including judicial review.
Martha thinks of her role as standing in the shoes of the client and working a part of a team to deliver a commercial outcome. She is not a lawyer that likes to just sit behind her desk and churn out the law. Instead, she focuses on client service, rolling up her sleeves to unlock issues in order to find a way through – coming to an agreement with all parties involved.
Martha has more than 23 years of experience from the specialist Planning and Environmental Bar and leading City law firms. She graduated with a Masters of Law from the University of Cambridge. She has also taught planning law at the University of Cambridge. She is published widely in her field of expertise and was Assistant Editor to the Journal of Planning and Environmental Law (1998-2013) and to the Encyclopaedia of Environmental Law (2000-2013). She has now also been appointed by various organisations as a Non- Executive Director, Board Advisor and Trustee to provide incisive constructive challenge and support as an invaluable 'critical friend'.
Martha is ranked as one of the most influential women in planning (Planner, 2020), ranked in Chambers UK (2019) as an 'up and coming' planning lawyer in London and recommended as a 'Leading Planning Junior' in Legal 500 (2019). She is listed as one of the top three planning lawyers in the UK (Planning, 2016), and has been voted by Property Week '40 Under 40' as one of the rising stars and most influential people in the property industry aged under 40 (2017). In 2021, she was also a shortlisted finalist by Property Week for 'Entrepreneur of the Year' Property Awards.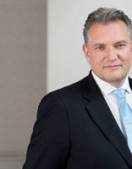 Ian Hawksworth
Chief Executive, Capital and Counties PLC
Ian is the Chief Executive of Capital & Counties Properties PLC, one of the largest publically listed property investment and development companies in central London.  He is a Chartered Surveyor with over 25 years' experience in large scale global real estate investment and development.  He was an Executive Director of Hongkong Land until 2006 when he returned to London to become an Executive Director of Liberty International.  He is a member of the British Property Federation Policy Committee, a Trustee and Board Member of the Urban Land Institute and past Chairman of the Association of Foreign Investors in Real Estate in America. He is also a director of AIM listed Japan Residential Investment Co Ltd.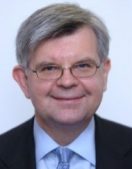 David Howarth
Head of Department, Department of Land Economy
A graduate of Cambridge (Clare College) and Yale, David Howarth joined the Department in 1987 as an assistant lecturer in Law. He was subsequently promoted to lecturer, reader and in 2015 to professor. He teaches constitutional law and economic analysis of law, having previously taught private law, business law and environmental policy. In 2012 he founded and acted as Director of Cambridge's Master's in Public Policy (based in POLIS), where he taught courses on Public Law and Public Policy and Climate Change Policy. He is currently Co-Chair of the University's Strategic Research Initiative in Public Policy. His research has covered both private law and public law topics and he is especially interested in issues of legal design (e.g. Law as Engineering (2014)). Outside the University, Prof. Howarth served as MP for Cambridge (2005-2010) having previously served as a Cambridge City Councillor for 17 years, for three of which he was Leader of the Council. From 2010 to 2018 he was a UK Electoral Commissioner. He became an honorary bencher of Middle Temple in November 2018.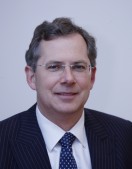 Roddy Houston
Engagement Director (Construction) Net Zero Now
Roddy Houston  is Engagement Director (Construction), Net Zero Now, having previously been Deputy Director in the Government Property Agency, leading a team refining the Whitehall Campus Strategy and delivering new "Government Hub" buildings in London.  The Government Property Agency is a new Executive Agency of Cabinet Office, having been developed out of the Government Property Unit (now Office of Government Property) – it will ultimately be responsible for all of the Civil Estate nationally.  "Flagship" major projects under Roddy's remit include: the £60M refurbishment of 10 South Colonnade in Canary Wharf, which will house some 6,000 civil servants from the summer of 2018; Windsor House in Victoria, which was acquired in 2018 as flexible space for about 1,500 FTEs; development of the Stratford Campus, which is currently projected to house some 12,000 staff; and implementation of the Whitehall Campus Strategy to transform the Civil Estate in central London.  This portfolio comprises c 70 properties with a total area of c 400,000 sq m ( / 4.3M sq ft ), an Estimated Rental Value of c £250M+ and an estimated total value of c £6.5Bn.
He previously led a team of senior professionals developing the estate strategy for a major national portfolio of some 3,000 properties with an estimated value of c £10Bn+.  This follows 11 years as a director at Telereal Trillium (formerly Land Securities Trillium), accountable for all the estate strategy, asset and estate management deliverables under a 25-year outsourcing contract with one of Trillium's major UK-wide clients.
Before joining Trillium in 2003, Roddy was a lead management consultant in KPMG's Property & Programmes Consulting group, which he joined in 1998. Prior to that, he was a property asset manager in Coopers & Lybrand's Business Recovery & Insolvency division for 6 years, having started his articles at Knight Frank & Rutley.  He served as an Army officer with the Royal Green Jackets, after reading Economics at Cambridge.
Roddy was President of the Cambridge University Land Society from 2012-2014, and continues to chair its Commercial Property Forum.  He is a founder member of the Cambridge Land Economy Advisory Board, and also sits on the Peterhouse Society Committee.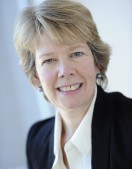 Anne Kavanagh
CEO Telford Homes
Anne Kavanagh is the Chief Executive Officer of Telford Homes.  Before this she was Chief Investment Officer for Patrizia Immobilien AG.  Prior to this, she was Global Head of Asset Management, and Transactions at AXA Real Estate who manage over €57 billion of assets. Anne was responsible for AXA Real Estate's activities in asset management including transactions and development.  She was also a member of the Management Board and Investment Committee. Prior to joining AXA Real Estate Anne was Managing Director at Lazard.
Anne is also a trustee of the Urban Land Institute and a board member of the British Property Federation.

Ian Laming
Chief Operating Officer, Tristan Capital Partners
Ian is a Partner and Chief Operating Officer of Tristan Capital Partners. Ian brings a 20+ year track record of global securities investment management, investment banking and investment research to Tristan.
Prior to joining Tristan, Ian was co-head of Morgan Stanley's European Equity and Fixed Income Research Division, a pan-European division with 265 staff, covering over 1000 securities across 30 sectors, and servicing hundreds of institutional clients across the world.
Prior to running European Research at Morgan Stanley, Ian was a strategist with Morgan Stanley in New York. Ian started his career as an investment manager at Baillie Gifford, one of the UK's leading independent investment management partnerships.
Outside of work, Ian is a Governor of The King Alfred School, an advisor to the Gaia Foundation, and serves on the Board of Directors of Innovision.
Ian received his B.A. in Law at Oxford University.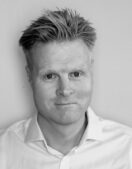 Professor Thies Lindenthal
Grosvenor Professor of Real Estate Finance
Thies Lindenthal is the Grosvenor Professor of Real Estate Finance at the Department of Land Economy, University of Cambridge, a professorial fellow at Pembroke College, a fellow at the Cambridge Endowment for Research in Finance, and a JM Keynes Fellow in Financial Economics.
Thies's research interests are twofold: First, he analyzes property investments in the very long-term, tracking rents, prices, and returns for up to 500 years. The second research line focuses on applied machine learning techniques to utilize high-dimensional "Big(ish)" data. Put differently, he uses images and other data that are too complex for spreadsheets to understand better, property values, household preferences, and decisions made by very human and not always rational agents.
Before joining the University of Cambridge, Thies did a postdoc at MIT's Center for Real Estate, working on the market for virtual locations such as Internet domain names. His PhD is from Maastricht University.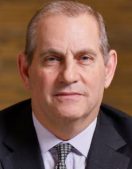 Ian Marcus OBE
Senior Advisor, Eastdil Secured
Ian graduated from the University of Cambridge in 1981 with a degree in Land Economy.
Ian was in the banking industry for over 32 years having previously worked for Bank of America, UBS, NatWest and Bankers Trust/Deutsche, always focusing on the real estate industry. Ian joined Credit Suisse First Boston in 1999 to establish the Real Estate Group, and became Managing Director and Chairman of the European Real Estate Investment Banking.
Ian is a Trustee of the Prince's Foundation, a Crown Estate Commissioner, a member of Redevco's Advisory Board, the Senior Independent Director for Secure Income REIT and a Non Executive Director for Town Centre Securities Plc. He was appointed as a Senior Consultant to Eastdil Secured and Wells Fargo Securities in 2013. He is also a Senior Advisor to the two new Businesses, Work Life and Elysian Residences.
He is past President of the British Property Federation, past Chairman of the Investment Property Forum and for 10 years chaired the Bank of England Commercial Property Forum.
He is Chairman of the European Advisory Board for Wharton Business School's Real Estate faculty, a member of the University of Cambridge Department of Land Economy Advisory Group, an Eminent Fellow of the Royal Institution of Chartered Surveyors, and a member of the Chartered Surveyors Livery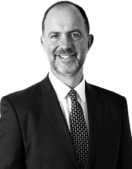 Alistair Meadows
Head of Life Sciences & Alternatives, Capital Markets EMEA, JLL
Alistair leads the EMEA Life Sciences and Alternatives, Capital Markets team. He has over 25 years of global real estate experience, specialising in managing strategic investor/developer relationships and facilitating cross border transactions with international investors, totaling over $10Bn. Alistair has been UK Board sponsor for JLL's Life Sciences practice and now leads the growth strategy for EMEA, advising key investor clients in sector.

Marc Mogull
Executive Chairman, CIO - PineBridge Benson Elliot, Senior Departmental Fellow, Department of Land Economy
Marc is the Chairman and CIO of PineBridge Benson Elliot (PBBE), a leading pan-European private equity real estate firm. Prior to founding PBBE's predecessor firm, Benson Elliot, Marc established and managed Doughty Hanson Real Estate, having earlier established and led the property and Tourism team at the European Bank for Reconstruction and Development. Marc began his European real estate career at Goldman Sachs, following four years as an investment principal with Chicago-based JMB Realty.
Marc is a Senior Fellow in the Land Economy faculty at Cambridge University, where he teaches the Real Estate Development class in the MPhil programme.  He chairs the Bank of England Commercial Property Forum, and is a member of the MHCLG/BPF Commercial Property Forum and the RICS Global Investment Risk Management Forum.  He was a co-creator of the Chapman Barrigan Lectures series, and is a past Chairman of ULI UK.
Marc was a co-author of A Vision for Real Estate Finance in the UK (a post-GFC report for the Bank of England which explored the relationship between real estate financing and financial stability), and Regenerating Cities (an exploration of the challenges confronting Britain's civic leaders as they seek to reshape the built environment to meet the requirements of a changing world).
Marc holds a BS in Economics from the Wharton School (University of Pennsylvania) and an MBA from the Kellogg School of Management (Northwestern University).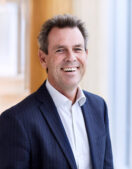 David Morley
Founder Partner, Actis
David is a founder partner of Actis, leads the development of the firm's digital infrastructure franchise, and built the firm's real estate franchise, including the acquisition and integration of Standard Chartered's Asian real estate investment platform.
He continues to oversee the African real estate business. He sits on all the firm's investment committees.
At Actis and prior to that, CDC, David has nearly three decades of private markets investment experience spanning real estate, infrastructure and corporate private equity.
He holds a degree in Economics and Land Economy from Cambridge University, Development Economics from the University of East Anglia and an MBA from London Business School.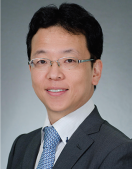 Tomoo Nakamura
Chief Executive, Mitsui Fudosan (UK) Ltd
Tomoo Nakamura joined Mitsui Fudosan UK in Jun 2020. His real estate career spans more than 26 years with the Mitsui Fudosan Group and he is highly experienced in business development, project management, marketing, leasing and asset management.
Before transferring to London, he spent seven years as Executive Director/Deputy Managing Director of Mitsui Fudosan Asia and Managing Director of Mitsui Fudosan Thailand, where he was responsible for entering and expanding businesses in Thailand, Indonesia, Philipiines, Australia and Malayisa.
Tomoo graduated with a Bachelor of Law from Keio University in Tokyo. He serves as a Non-Executive Director of Stanhope plc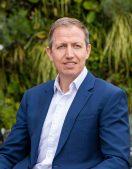 Dan Nicholson
Executive Director, Great Portland Estates PLC
Dan is Executive Director of GPE plc, a central-London focussed investor and developer, with responsibility for Portfolio Management and Development Management matters. Before this, Dan spent over 10 years with Tishman Speyer, for the majority of which he ran their UK business. Dan started his career as a surveyor at Lambert Smith Hampton before gaining broad property investment, development and asset management experience in a number of organisations, including at City & West End Property Group, Quintain Estates & Development and real estate private equity firm, Three Delta LLP. He has an MA in Classics from the University of Cambridge and an MA in Property Valuation and Law from Bayes Business School.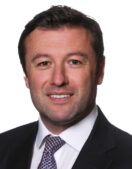 Krysto Nikolic
Senior Managing Director and Global Head of Real Estate at ICG
Krysto Nikolic is a Senior Managing Director and Global Head of Real Estate at ICG. He is a member of ICG's Management Committee. Prior to joining ICG, Krysto was Head of European Real Estate at Starwood Capital Group, where he served on its Global Investment and Operating Committees. Previously, Krysto was a Partner at TPG and held senior investment roles at Apollo Real Estate (now ARES Management). Krysto started his career at Goldman Sachs International. Krysto has led over €12 billion of real estate acquisitions and served on the Board of Directors of multiple portfolio companies and real estate platforms. Krysto holds an MA from Cambridge University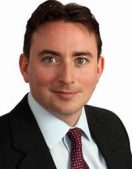 John O'Driscoll
Global Chief Investment Officer, Head of Investments, Real Assets AXA Real Estate IM
John is currently Global Chief Investment Officer, Head of Investments at AXA IM – Real Assets.  His responsibilities include overseeing the sourcing, selections and execution of the transactions undertaken each year on behalf of clients.  As part of his role, John contributes to investment strategies and is a member of the investment Committee.
John joined Axa IM – Real Assets from golobal real estate advisor services firm JLL, where he was CEO of Corporate Finance and Head of Mergers & Acquisitions for the EMEA region since 2014.  Prior to JLL, John spent eight years at Deutsche Bank where, having joined as an Associate in 2006, he was promoted through to EMEA Head of Real Estate, Gaming and Lodging M&A.  John Joined Deutsche after four years in the EMEA Real Estate Investment Banking team at J.P.Morgan Chase & Co.
John has over 15 years of experience in the international real estate investment banking and advisory industry.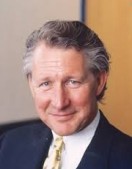 Roger Orf
Vice Chairman, Apollo Global Management
Roger Orf is a partner and is head of Apollo's real estate business in Europe. He oversees all property investments and fund raising activities on behalf of Apollo's real estate funds throughout Europe. Prior to joining Apollo in 2010, Roger spent the majority of his career investing in the European real estate markets on behalf of Citigroup, Lone Star, for his own account and at Goldman Sachs. In his last four years at Goldman Sachs, he headed the European Real Estate Department and was a member of the European Investment Banking Operating Committee. Roger is a Founder of E- Shelter GmbH, a German based data centre business. He is a member of the University Of Chicago Graduate School Of Business Global Advisory Board and the Visiting Committee for the University of Chicago Law School. He holds J.D. and M.B.A. degrees from the University of Chicago, as well as a B.A. in Economics (magna cum laude) and Phi Beta Kappa from Georgetown University.

Liz Peace CBE
Advisor on Property, Politics and the Built Environment
Liz is a well-known figure in the property industry, having served as Chief Executive of the British Property Federation for thirteen years until her retirement at the end of 2014. During that time, she managed to change the Government's perception of the commercial property industry, to establish it as a key voice in policy debate, to dissuade the Government from legislating on commercial leases, to win innumerable changes to planning and tax legislation and, working as part of a pan-industry alliance, to persuade the Government to introduce real estate investment trusts (REITs).
Previously, she was a civil servant in the MOD, eventually becoming a key player in the team that created QinetiQ plc.
Liz is now embarking on a portfolio career with a range of non-executive, advisory and charity roles, including at Morgan Sindall plc, Redrow plc, Howarde de Walden Estates, Holtby Turner, Arcadis, Peabody and the Churches Conservation Trust, and the Architectural Heritage Fund. She is the chairman of LandAid, the property industry's principal charity. She is also chairing the shadow board for the Curzon Urban Regeneration Company in Birmingham and has recently been appointed to chair the embryonic organisation that is being set up under the Government's New Property Model initiative to asset-manage departmental property portfolios.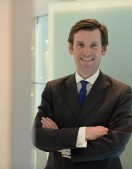 Mark Preston
Executive Trustee, Grosvenor Estate
Mark Preston, FRICS, is the Executive Trustee of the Grosvenor Estate with overall responsibility for the Grosvenor family's business interests. He also holds the position of Chief Executive of Grosvenor Group to which he was appointed in 2008.
Earlier in his career, and after joining Grosvenor in the UK in 1989, he was seconded to Hong Kong in 1995, returned to the UK to lead Grosvenor's Fund Management operations in 1997, spent four years in San Francisco from 2002, became Chief Executive of Grosvenor Britain & Ireland in 2006 and was appointed to the Group Board in 2006.
Mark is a Non-Executive Director for international property company Sonae Sierra SGPS. He is a Trustee of the Urban Land Institute (ULI) and a Trustee of the Westminster Foundation.
He is an Honorary Vice-President of the Cambridge University Land Society.
Dominic Reilly
Non-Executive Director - Howard Group
Dominic graduated from Gonville and Caius College with a degree in Land Economy in 1978. He trained and qualified as a chartered surveyor with Weatherall Green & Smith and subsequently practiced with both King & Company and Jones Lang Wootton. He jointly founded Kingfisher Property Finance in 1988, an intermediary advising clients on all aspects of finance for UK commercial property which he successfully ran until 2007. He rejoined King Sturge in 2007 which was then merged with JLL in 2011. He resigned from JLL in 2014 and currently holds two non-executive positions with Howard Property Group in Cambridge and with the Ashtenne Industrial Fund. He is a course leader on the IPF Advanced Education Programme and a volunteer in the UrbanPlan UK pilot visiting schools. Dominic is President of the Cambridge University Land Society.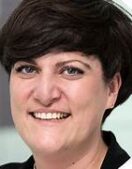 Joanna Rowelle
Director, UKIMEA Board Member, Arup
Joanna is a Director, and UKIMEA Board Member at Arup, where she leads the Cities, Planning and Design Portfolio for the UKIMEA and leads projects linked to governance models and delivery vehicles, economic development, funding and finance, masterplans and strategic plans. She advises city and national governments on topics including infrastructure investment, housing, finance, regeneration, and economics. She recently led the Towns Fund Programme, a business case for the East Midlands Locally Led Development Corporation and is working on a rail project in Auckland, New Zealand.
Formerly Joanna was the Assistant Director for Regeneration for the Mayor of London. The role included overseeing multiple regeneration programmes across London, prior to this, Joanna managed an economic policy team at the GLA specialising in financial services and competitiveness.
Joanna has authored reports on subjects including equalities, competitiveness and growth. She has spoken at international conferences covering topics such as sustainable place making, social value, economic development and regeneration. She is on the Board of the Major Projects Association, a Fellow of the Royal Society of Arts and a Member of the Institute of Economic Development. She holds a masters in land economics from the University of Cambridge.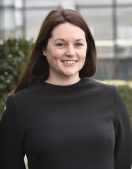 Louise Sherwin
Director, Deloitte LLP
Louise is a Director at Deloitte Real Estate, specialising in development consultancy and agency. She read Geography as an undergraduate at Girton College, before completing a part-time MSc in Real Estate Investment at Cass Business School. She qualified as a Chartered Surveyor and has since spent more than 10 enjoyable years working on major development projects in the UK and internationally.
As careers officer of the Cambridge University Land Society, she is passionate about promoting opportunities within the industry to current students at the university. Her role includes leading the organisation of the annual property careers fair, an event which has doubled in size over the last few years.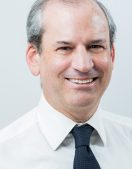 Ed Siskind
Founder and CEO, Cale Street Partners
Ed is the Founder and CEO of Cale Street Partners ("CSP"), a real estate investment and finance firm, focused on Western Europe and North America. Since its inception in 2014 CSP has raised approximately $4.0 bn and has provided innovative structured debt and/or equity capital solutions to investors, operators and developers in 8 countries across nearly every major real estate asset class.
Prior to founding CSP, Ed enjoyed a 23 year career at Goldman, Sachs & Co., where he held a variety of leadership positions including Global Head of the Real Estate Principal Investment Area and Co- Head of European Merchant Bank. He also served as Chairman of the Global Real Estate Investment Committee and on the European Management and Mortgage Capital Committees. Ed currently serves as a Governing Trustee of the Urban Land Institute, and on the advisory board of Bridges Ventures, the Investment Committee of The Courtauld Institute of Art, and the President's Advisory Council for Princeton University, from which he graduated with honours in 1988.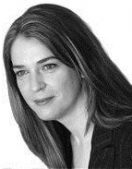 Amanda Tagg
Partner, Mills & Reeve LLP
After reading law at Queens' College, Amanda spent eight years at Slaughter and May as a commercial real estate solicitor, focusing on investment work.  She joined Mills & Reeve in 2005 and is now a partner in the firm's Real Estate Group, specialising in agricultural law and in particular the diversification of rural land use.  Her clients include Cambridge and Oxford colleges, pension funds, landed estates and farming companies.
Amanda also leads the firm's residential property team, advising on the sale and purchase of high value residential properties and estates as well as on the acquisition and management of ground rent portfolios.  Amanda is a member of the Country Land and Business Association and the Agricultural Law Association.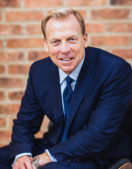 Mark Tagliaferri
Chairman, London Strategic Land
Mark was previously a Managing Partner of GI Partners, a private equity business founded in 2001 to invest in operationally intensive real estate platforms in the US and Europe.
Mark has sat on the investment committee of GI Partners Fund I, Fund II and Fund III which are collectively responsible for deploying $4.0bn into 40+ investments.
During this period he has sat on the Board of eight of its portfolio companies including Urban&Civic Plc, a company he co-founded and led GI Partners' investment in. Urban&Civic Plc is a business specialising in land acquisition and planning gain.
Since its inception in 2009 it has achieved planning consents for 11,200 residential homes and over 3million sq ft of commercial space. The company is now listed on the London Stock Exchange.
The GI Partners investment in Urban & Civic generated a 2.5 x cash on cash multiple and a 13% IRR.
Prior to joining GI Partners, he spent six years with Nomura, after which he served as a Senior Partner at Terra Firma Capital Partners. At Nomura/Terra Firma, Mr. Tagliaferri assisted in the investment and oversight of approximately $3 billion of equity capital invested in European businesses and properties.
Previously, he was Founder and Chief Executive of Dawnay Day Corporate Finance, which was ranked in the top five U.K. mergers and acquisitions boutiques during his tenure. His early career was with Deloitte & Touche, where he finished as head of its London M&A Advisory Practice.
Mark sits on the Executive Board of the Wharton School of the University of Pennsylvania and the Advisory Board of the Cambridge University Department of Land Economy.
He received a BS cum laude, in Economics from The Wharton School of the University of Pennsylvania and an MBA from the Harvard Business School.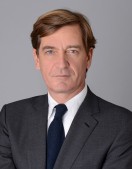 Christophe Tanghe
Senior Principal - Head, Aventicum Capital
Christophe Tanghe has more than thirty years of private equity and real estate investment, investment management, development and advisory experience in Europe, North America and Australasia.
In 2013 he was the founder and Head of Aventicum Real Estate Partners, a real estate private equity investment management company operating from Zurich.
From 2006 till 2011, he was a Member of the Executive Committee, responsible for the restructuring and sale of ING Real Estate, then the world's largest real estate investment management organization, as well as a member of the Board of several publicly listed and private investment vehicles, under ING Management across the world.
From 2005 to 2006, he was worked closely with the CEO Europe of Hines, a leading global private development and investment management organization. From 1999 to 2004, he was a founding partner and managing director of Lehman Brothers Real Estate Partners, a real estate private equity fund, and member of Lehman Brother' Private Equity Executive Committee. From 1997 to 1999, he was acquisition director for Security Capital European Realty, a real estate private equity fund. Prior to that, from 1986, he held several positions with JP Morgan Investment Banking in New York, London, Paris and Brussels, mainly focusing on M&A and Real Estate.  Christophe  is a member of the Cambridge Land Economy Advisory Board, and Chairman of the Belgium Committee of Human Rights Watch.

Andrew Thornton
Chief Executive, Principal Real Estate, Europe
Andrew is the Chief Executive Officer of Principal Real Estate Europe and is responsible for business strategy and business development. He chairs the Principal Real Estate Europe Management Committee and is a member of the Investment Committee. Andrew is also Chair of Principal Global Investors Europe and a member of the Principal Global Real Estate Strategic Working Group.
Andrew, together with Jos Short founded INTERNOS Global Investors, (now Principal Real Estate Europe) in 2008.  Andrew was previously one of the founders, and ultimately Chief Operating Officer, of Invesco Real Estate in Europe prior to which he had roles at the developer Lend Lease and Weatheralls, where he valued, leased and transacted properties across England and Central London.
Andrew has a degree in Economics and Land Economy from Cambridge University and holds an MBA. He is a Fellow of The Royal Institution of Chartered Surveyors, a Chartered Fellow of the Securities and Investment Institute and a Fellow of the Chartered Institute of Marketing.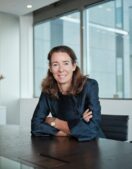 Sophie Van Oosterom
Global Head of Real Estate, Schroder Investment Management
Sophie van Oosterom joined Schroders in January 2021 as the Global Head of Schroders Real Estate. She is responsible for leading the growth strategy of the business and ultimately delivering investment performance to clients. She chairs the real estate management committee and investment committee.
Sophie also served as a member of CBRE Global Investors' Global Executive Committee and Global Investment Committee and as chair of the European Executive Committee and European Investment Committee.
Sophie began her real estate and finance career in 1996. Before joining CBRE Global Investors she was a managing director and European Head of Asset Management of the Lehman Brothers Real Estate Partners private equity funds (now Silverpeak Real Estate Partners), which held around $20 billion of assets under management at its peak.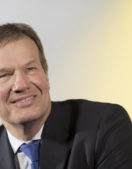 Ian Womack
Ian joined the investment industry in 1978 and Aviva Investors in April 1980. He was Chief Executive of Aviva Investors Global Real Estate business, until 2015, and was responsible for setting the strategic direction for the division as well as operations and outputs. He was also a member of the Aviva Investors Executive Committee.   Ian has over 30 years' experience in the Real Estate sector. The majority of his career has been with Aviva Investors working in a variety of roles within Real Estate before being appointed to the position of Chief Executive in 1998.   He is an active and engaged participant in the broader Real Estate community. He was Chairman of the highly respected Investment Property Forum from 2006 to 2007. Ian has an Honours degree in Urban Land Economics and is a Fellow of the Royal Institution of Chartered Surveyors.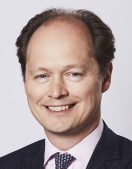 Andrew Wylie
Andrew Wylie is a solicitor who has been a partner in City law firms for over 10 years and has a Master of Arts degree from the University of Cambridge.
Andrew has a wealth of international experience and has advised about private funds in all major fund jurisdictions, including the United Kingdom, the USA, Hong Kong, Luxembourg, the Middle East, the Cayman Islands and the Channel Islands.
Andrew is the co-author of the second edition of a book entitled "The Law of Hedge Funds: A Global Perspective".  He is sought after as a public speaker and has given seminars at a number of leading international law schools and business schools about the global investment funds industry. In Europe, these include London Business School, London School of Economics, INSEAD, the University of Cambridge and the University of Oxford. In the USA, these include Columbia Business School, Harvard Law School, Stanford Law School, UCLA Business School and Yale Law School.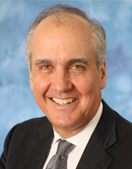 Jon Zehner - Chair
Chief Executive Officer, LaSalle Global Partner Solutions
Jon Zehner joined LaSalle in March 2012 as Global Head of the Client Capital Group and is a member of LaSalle's Global Management Committee. Based in London, he is responsible for leading LaSalle's global activities relating to capital raising, new product development, merchant banking and large-scale, cross-border strategic investments. He is a member of the European Debt and Special Situations Investment Committee. Prior to joining LaSalle, Mr. Zehner worked at AREA Property Partners where he was a Senior Director responsible for client relationships, deal origination and strategic development. Prior to AREA, Jon spent 28 years at JP Morgan Chase, where he held a number of senior positions including Global Head of Real Estate Investment Banking and Head of sub-Saharan Africa. Mr. Zehner is an active leader in a number of industry organisations including serving as Chair of the Cambridge Land Economy Advisory Board of the University of Cambridge and as a Trustee and former member of the Board of Directors of the Urban Land Institute. Past industry activities include co-founding and serving on the Executive Board of the European Public Real Estate Association (EPRA). He holds an MBA from the Harvard Graduate School of Business Administration and an AB in Economics from Dartmouth College. He also serves on the Board of Advisors of the John Sloan Dickey Centre for International Understanding at Dartmouth.